彭博社调研:大股东会重新抛售吗 ?
"六个月的禁售期到了 ,从外部实业环境和大盘情况,大股东没有动力来抛售所持的股份 。"我这样回复彭博社调研 。
"当时的 禁售措施是必需的 ,效果不能单看这一个措施 ,另外到期应该不会继续禁令,而会恢复市场自我调节的功能。不能排除,某种情况下,将来再次使用此类措施。"
"估值过高的创业板大股东和 科技类上市公司 ,大股东可能抛售一部分股份的动力。但影响不大,而且制约条件非常多 ,比如银行的质押协议等等 。"
附全文 。
China Seen Ending Share Sale Ban That Drew Foreign Scorn (1)
2015-12-30 02:58:43.355 GMT
By Bloomberg News
(Bloomberg) -- China stock investors are about to find out
whether a budding equities recovery can cope with the end of a
sales ban that's kept an estimated $185 billion of shares off
the market.
All seven strategists and fund managers surveyed by
Bloomberg say it can, with those respondents expecting
regulators to allow major shareholders to sell their investments
when a six-month ban imposed at the height of the stock crash
expires Jan. 8.
The measure drew criticism at the time from foreign
investors including Templeton Emerging Markets Group and UBS
Wealth Management, who saw the intervention as a step too far as
authorities struggled to stem a $5 trillion rout. Since the ban
started, volatility has fallen by more than half and the
Shanghai Composite Index has rebounded 22 percent from its
August low.
"The market is strong enough to withstand the possible
sales," said Zhang Gang, a strategist with Central China
Securities Co. in Shanghai. "Investors are turning more
optimistic."
Still, Zhang and Baptized Capital's Yin Ming see risks for
small-cap and technology shares once the ban is lifted after the
companies outperformed the rest of the market during the
rebound.
The China Securities Regulatory Commission announced July 8
that investors with holdings exceeding 5 percent as well as
corporate executives and directors would be prohibited from
selling stakes for six months. The rule, which followed the
suspension of initial public offerings and curbs on short-
selling, was intended to stabilize capital markets amid an
"unreasonable plunge" in share prices, according to the
securities regulator. The CSRC did not immediately respond to a
faxed request.
At that point, a 32 percent plunge by the Shanghai
Composite from the previous month's peak had wiped out almost $4
trillion in market value, with the heaviest losses sustained by
new investors who opened millions of accounts leading up to the
peak.
A degree of normalcy has returned to the world's second-
largest equity market. A gauge of 50-day price swings has fallen
to the lowest level in seven months, while the Shanghai
Composite is poised for the best performance among major global
indexes this quarter. Regulators have removed some support
measures, including the halt on IPOs, and signs of state buying
has waned. To reduce the need for such extreme intervention
again, China's two exchanges will implement a circuit-breaker
system from the start of 2016.
"The market is in a much better shape than a few months
ago," said Gerry Alfonso, a sales trader at Shenwan Hongyuan
Group Co. in Shanghai. "While the market has not fully
normalized yet, there are some positive indications such as the
market absorbing relatively well the new round of IPOs."
The Shanghai Composite rose 0.2 percent at 10:56 a.m. local
time.
Foreigners Sell
Goldman Sachs Group Co. estimates the ban affected
investors with over 1.2 trillion yuan ($185 billion) of holdings
and lifting the restriction may create a "liquidity risk,"
according to a Dec. 3 note. Regulators may take steps to limit
selling by stockholders and company executives, which could
otherwise amount to a net 350 billion yuan in the first quarter,
China International Capital Corp. says.
"Regulators may introduce policies to mitigate or offset
the pressure, such as limiting the size and pace of share sales
or arranging preparatory funds," Hanfeng Wang, a Beijing-based
analyst at CICC, wrote in a note dated Dec. 28. "Although an
extension of the ban on share sales is possible, the possibility
is relatively low as bailout policies are withdrawn gradually."
Since the end of June, the CSRC imposed more than 200
million yuan worth of fines on at least 25 shareholders who
"unlawfully cut their stakes," according to Bloomberg
calculations based on the regulator's announcements.
Technology Vulnerable
Foreign investors have been reluctant to dive back in.
Global money managers cut their holdings of mainland shares by
about 5 percent in the first nine months of 2015, even after
authorities made it easier than ever to bring money into the
country.
Technology companies are most vulnerable to a sell-off once
the ban is removed, says Yin, vice president of Shanghai-based
investment firm Baptized Capital.
The ChiNext small-cap index, dominated by technology and
consumer companies, trades at 45 times estimated 12-month
earnings after jumping 45 percent since Aug. 26. The Shanghai
Composite is valued at 18.7 times.
"ChiNext companies might be impacted the most," said Yin.
"These companies haven't been listed for long and it's uncertain
whether their high valuations are sustainable."
End Seen
For Sun Jianbo, a strategist with China Galaxy Securities
Co., the limits imposed on shareholders have served their
purpose and shouldn't be extended.
"The ban was implemented to ensure market stability under
urgent circumstances and now that these circumstances have
passed, the shareholding reductions should be allowed," Sun
said. "I don't see a high probability of massive sales after the
ban is lifted."
Baptized Capital, Bocom International Holdings Co., Central
China Securities, China Galaxy Securities, HFT Investment
Management Co., Jinkuang Investment and Shenwan Hongyuan
participated in the survey.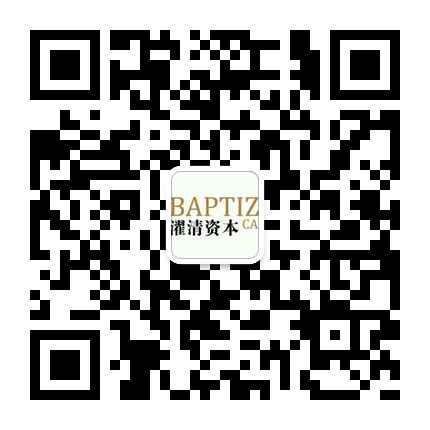 推荐 10
  财新博客版权声明:财新博客所发布文章及图片之版权属博主本人及/或相关权利人所有,未经博主及/或相关权利人单独授权,任何网站、平面媒体不得予以转载。财新网对相关媒体的网站信息内容转载授权并不包括财新博客的文章及图片。博客文章均为作者个人观点,不代表财新网的立场和观点。